UNIQUE. EXCITING.
LOTS OF HIDDEN GEMS!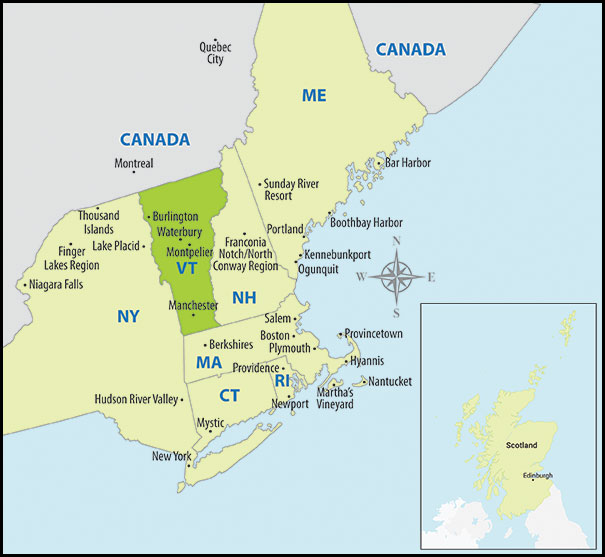 Custom Tours, Inc. specializes in motorcoach tours in the Northeast. We cover New York City (close to our roots) through the six New England states, Eastern Canada, and even Scotland. Whether you arrive by motorcoach, train, or air, Custom Tours can meet you at any gateway in New York, New England, or Eastern Canada. Geographically, New England is quite small and allows for so many wonderful routing and motorcoach touring options.
This makes our job fun because our creative juices start flowing and after determining your needs, we can design exactly the motorcoach destination tour package you are looking for. We'll include the well-known area highlights, but also the hidden treasures of each region that your travelers have probably never heard of — but won't ever forget. Remember, we truly customize each and every tour package!
Whether we take your group on an exhilarating lobster boat cruise in Maine, a colorful foliage tour through Vermont, an electrifying Broadway show in New York City, a fanciful castle in the mountains of New Hampshire, a sunset clambake on the dunes of Cape Cod, an exquisite French dinner in Montreal, or high tea in Edinburgh, Scotland, we will go above and beyond in order to ensure that your guests have an absolutely amazing adventure. We'll make your job easy by doing ours flawlessly!
Our Destinations: